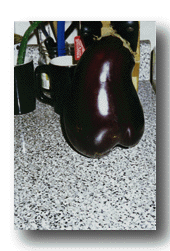 Cyberia:
music reviews + etc: reviews of CDs by Hexedene, Nusrat Fateh Ali Kahn and Michael Brooks, Dystopia One, Unholy Erection, Lost in Space Soundtrack and more!
live: Dystopia One, Betty's Trash, Android Lust!
obsession:
A Kafka-esque experience
essay: fear and loathing in atlantic city
Mungo: Kitty Lit: Mungo reviews a new litter of cat books
Rant: Bitch by Elizabeth Wurtzel: Jagged Little Estrogen Pill
media reviews: Book:Caffeine and Other Stories by Robert Wake Games: Diddy Kong Racing; Robotron 64
rupture# 1: it's the first issue! CD reviews and me getting all mad about crap
rupture# 2: the second coming! Betty's Trash, CD reviews, the famous Ally McBeal rant and more...
rupture# 3: Meta-something: CD reviews, David Foster Wallace, C-Tec live and Crisis NTI interview...
rupture# 4: boolean call: CD reviews, David Foster Wallace vs. Nick Baker, Sielwolf interview, women in bras...

E-rupture/Cyberia c/o SNEVIL, JAF Box 8274, New York, NY 10116 editrix/publishess: melpomene whitehead